Calgary's Favourite Breakfast Place is now serving West Communities
Grab breakfast, brunch or lunch at Greenwich, Calgary's newest urban community anchored by the Calgary's Farmer's Market in the North West.

Monki Breakfast Club & Bistro Greenwich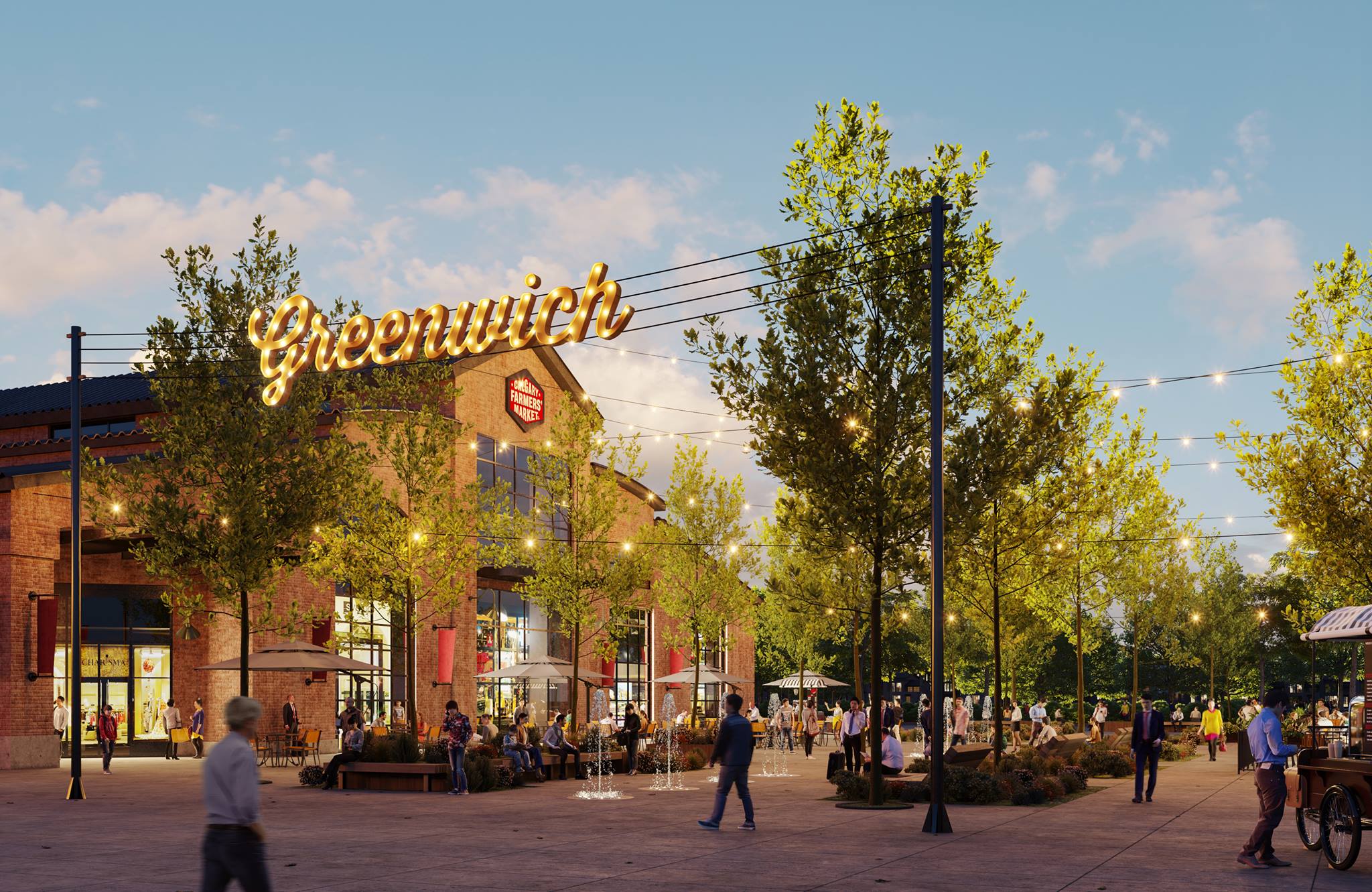 Monki in Greenwich, Calgary
Monki Greenwich is located right beside the new Farmer's Market West in Greenwood/Greenbriar area in NW Calgary. The Greenwich Community is located at the intersection of 16th Ave NW (Highway 1) and Stoney Trail, right across from Winsport/Canada Olympic Park. 
Monki Greenwich is only minutes away from Calgary's Northwest communities of Bowness, Valley Ridge, Scenic Acres, Tuscany, Lynx Ridge, Rockland, Silver Springs, Varsity and Montgomery. 
With the Ring Road (HWY 201) roadwork completion, Monki will be within 10 minutes from the southwest communities of West Springs, Aspen Woods, Cougar Ridge, Paskapoo, Wentworth, Coach Hill, Patterson Heights Strathcona Park, Springbank Hill and Signal Hill.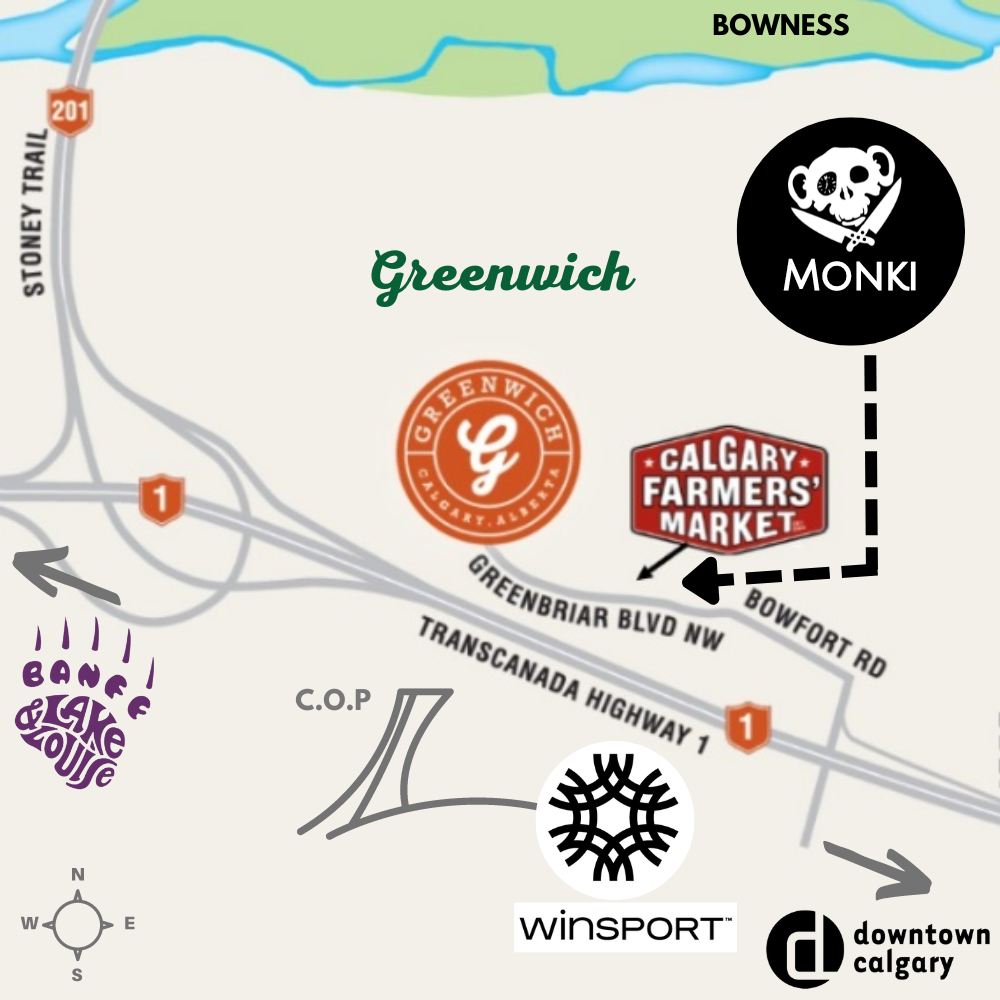 Driving to Greenwich: Bowfort Road Exit
To access Greenwich, take the Bowfort Road exit on Highway 1.
Follow Bowfort Road and take a left at the roundabout to arrive on Greenbriar Blvd. Follow Greenbriar Blvd until you see the Farmer's Market.
If driving from the East, turn right at the exit intersection to get to Bowfort Road.
If driving from the West, turn left at the exit intersection to get to Bowfort Road.
Our restaurant is located in the building that is directly across from the East Entrance of the Calgary Farmer's Market. We are located in the same building as The Mash and Leela Eco Spa.
Greenwich is a new urban community located at the West end of Calgary.  Greenwich encompasses wide park spaces, modern homes, diverse retail and endless recreation. 
Greenwich is anchored by the Calgary Farmer's Market West which opened in 2022. 
Monki Greenwich has free parking throughout the shopping center as well as free street parking on Greenbriar Drive.
With over 1,000 square feet of dining space, Monki Greenwich is our biggest breakfast restaurant location to date and offers bright, comfortable, airy and a family-friendly dining environment. 
If you plan to walk-in during the weekend, you may experience a wait-time. You can instead skip the wait & 'Get in Line' virtually on your phone. We will then simply notify you when to make your way!
We also offer reservations exclusively to our Monki Perks Loyalty Members. Join the program for free by downloading the Monki App.